PART 1 – THE CREW – this is the first part of a three posts about a 21 day trip across South Africa, Namibia, Botswana and Zimbabwe.
Disclaimer: This is a work of fiction. Any resemblance to any person, living or dead, is purely coincidental.
NOTE: this post is about the people on our trip…if that doesn't interest you and you want to read about the places…wait for parts 2 and 3.
Life should not be a journey to the grave with the intention of arriving safely in a pretty and well preserved body, but rather to skid in broadside in a cloud of smoke, thoroughly used up, totally worn out, and loudly proclaiming "Wow! What a Ride! (Hunter S Thompson – author of Fear and Loathing in Las Vegas)
We were 11 strangers if you don't count the two couples and the Lesotho Ladyboy group ¹, (namely: Hannah, Marlou, Jeff and Rie). 
Then there were our guide, cook and driver (the three wise men). The three of them Gift, Bheki and Munya, were tasked with the mission of getting us safely across 5000 kilometres of Africa. One should be clear who was in charge, at all times, and it definitely wasn't the punters²
Our first introduction is the 5 pm briefing on the day before we leave. I am 30 minutes late as my phone, for some reason known only to itself, has decided to revert to Antwerp time and is thus telling me that it is 3.30 when it is 5.30 pm. This explains why all the shops that should be open until five are closed at 3.30pm but apparently this fact didn't alert me to the phone malfunction.
Consequently, I arrive half an hour late for the briefing, apologetic and hot. No one seems to care which is a good sign. We introduce ourselves and our status. For the purpose of the trip we are all single except for Cecelia (Ceci) and Nicolas (Nico) and Mike and Kerry. Gift does, however, try and persuade Marlou and Jeff, who are sitting next to each other, that they might be a couple. They both hastily decline the offer.
The group is diverse. The Lesotho Ladyboy Group are, themselves, diverse and are a self-selected group from our hostel, who got together to travel to Lesotho in a hire car. Under normal circumstances they wouldn't necessarily have anything in common. 
First Hannah, also known by me as the Evil Princess. You may understand my relationship with Hannah by reading this book. 
Hannah is a twenty something year old from Bury St Edmunds in England. Being from Bury St Edmunds says a lot, of course. The website "I Live Here" describes Bury as "your idyllic, middle class, low crime rate, small minded, boring Suffolk town. Otherwise known as the 'Bury Bubble.' It is known as this because it is a town so protected in its middle class bubble wrap, the people that live here grow to become clones of each other, having the same aspirations, hobbies and careers. 
The inhabitants are described as "pretentious indie kids who all collectively wear the same clothes from Topman and listen to the same Mumford and Sons songs and go to Latitude or Reading Festival without fail each year. We would not, of course, describe Hannah that way for fear of an early death. On the other hand, Bury has recently been voted as 'Happiest Place to live in the East of England' by Rightmove, whatever Rightmove happens to be.
Then there are Jeff and Marlou. Jeff and Marlou are sort of clones except that, relatively speaking, Jeff is at nearly pensionable age whereas Marlou is just a baby, chronologically speaking. Both Jeff and Marlou are super cool, the differences being that Jeff is from the US and Marlou is from Bielefeld in Germany and, by definition, anyone from Europe is cooler than anyone from the US. 
Marlou's disadvantage is that Bielefeld is sort of the German equivalent of Bury St Edmunds. So much so that she was forced to move to Switzerland. There is an added disadvantage that Bielefeld doesn't apparently exist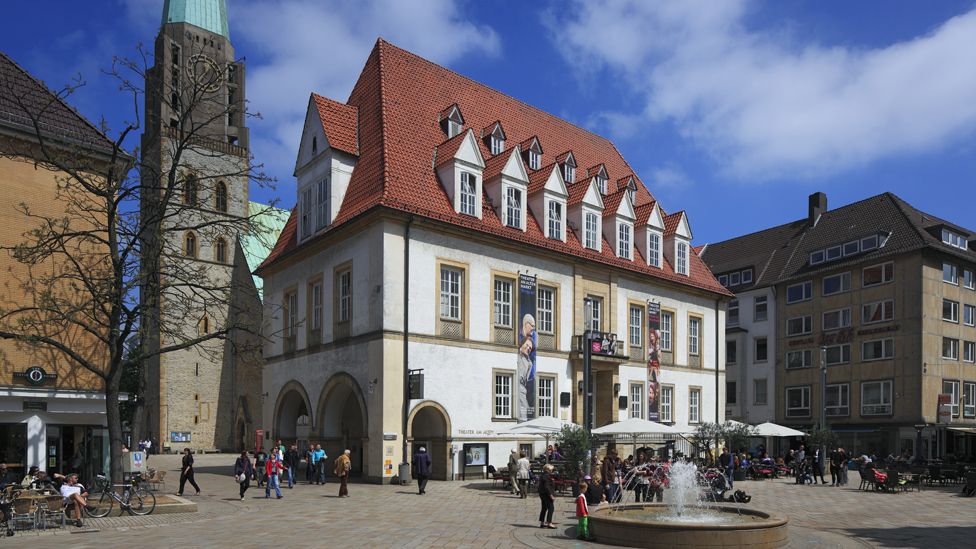 Marlou also has the advantage that she doesn't realise she is super cool or, if she does, she manages to carry it off with such 'sang froid' that no one really notices the effort. 
Jeff, on the other hand, is cool but manages to be cool in a way that says to everyone "see I am cool". He's not pretentious about it but you can see certain signs, such as the fact that he is psychologically incapable of showing any interest in social media. He will generally only engage with anything that involves the internet (such as uploading photos) about two years after the event occurred. By which time everyone has lost interest. Which is cool.
Jeff, as the cool style-meister of the trip, invariably looks like he just stepped out of his dressing room. He is the only person I know who carries an iron with him on a camping trip in order to iron his silk pyjamas before bed. But he swears me to silence on this issue by threatening to record a Banhee wail and claim it was my snoring. 
Finally there is Rie, the fourth member of the Lesotho Ladyboys. Rie is Danish. No one really knows anything about Denmark, apart from knowing that Copenhagen exists, the fact that several thousands Danes get murdered every year on the "the Bridge" and that the Vikings came from there. This latter fact explains a lot about Rie.
Rie is principally responsible for consuming most of Africa's food resources. She is a sort of Danish Amazon, covered in tattoos on one leg, who thinks nothing of eating the amount of food consumed during "La Grande Bouffe", by herself, in one sitting. 
From the Lesotho Ladyboy Group we can ascend up to the higher echelons of the trip participants. We have Mike and Kerry and Nico and Ceci. This is of course always potentially dangerous since Mike and Kerry are British and Ceci and Nico are Argentinian. Combining long historical memories about the "Hand of God" (aka Maradona's) victory in the 1986 world cup  and the Malvinas war can always be potentially dangerous. 
Fortunately Nico and Ceci live, these days, in Canada, known for its relatively peaceful approach to world affairs and Ceci and Nico don't really know, any longer, if they are Canadian or Argentinian. Mike and Kerry, on the other hand couldn't be more archetypally British and so there is always a risk that they believe things that are typically British and absurd. Like thinking that to leaving the EU is a good idea or thinking they can win the World Cup again (1966 having been the last and only time for those who don't know their soccer history).  Or that the best way to beat Coronavirus is by all going to Spain for the summer holidays and having group sex.
Then there are the three solo travellers, if we count the Ladyboys as a sort of group. That's me, Yvonne and Sonja. 
Yvonne is Canadian but lives with her husband in the Ukraine. Yvonne introduces herself as working in the oil industry and asks that she not be hated for that. Which is possibly not the way her PR Manager would suggest doing it. While it is true that she is going to be, almost single handedly, responsible for the end of the world we try not to hold that against her. And she is the ultimate team player – always pitching in to help out – mainly to replace me as I am forced to sit idly by (see – unable to wash up with injured foot. It's a known medical condition). 
Yvonne is not supposed to be on our trip since she booked on G Adventures (forever to be known as G Spot Adventures by our trip). She is somewhat pissed off that she attempted to join another tour but was refused on the basis of being too old. It's not too clear whether she failed to read the literature saying that around 30 was the upper age limit or whether, like myself, she imagines herself to still be around 25. Yvonne's disappointment was probably tempered somewhat when we found ourselves sharing a camp with the G Spot bus which was entirely populated with a group of 20 year olds. We, on the other hand, are not too old but are perfectly aged like good wine. From Marlou, the baby, aged 22, to me aged 64. 
Sonja: Now Sonja has taken her life in her hands and leapt into the unknown having, allegedly, never done anything like this before and because her English is not as good as she would like it to be. Sonja is German and lives in Germany even though her Facebook profile says she lives in Alaska, Michigan. Sonja would be what we would call the "dark horse" of the trip, who comes across as a little naive and innocent but is far from it.
Of the punters, there are two 'Johnny Come Lateleys', who joined the tour in Windhoek. This is announced to us in Swakopmund. We receive the news with protests fearful it will disrupt the balance of the trip which has been largely sweetness and light. And that we will need to share our seats more often. As it turns out Mark and Kirsty, despite suffering the burden of being from the fallen Empire fit in well and are quickly accepted as part of our group.
Then there are the three Zimbabweans. At least I think they are all from Zimbabwe – at least they live there even if they are from somewhere else originally. Bheki is from EMakhandeni a suburb of Bulaweyo, while Gift is from Victoria Falls but lives in Cape Town. Then there is Munya who runs the kitchen and about whom I have little information other than he lives out bush somewhere in Zimbabwe even though originally he's from Victoria Falls.
These are three wise men of the trip and they coming bringing all the necessary gifts, good food, good driving and good information, as well as good humour and company.
Gift runs the trip with an iron fist and everyone obeys, except possibly Bheki and Munya both of whom are their own masters. But the whitefellas obey orders, as they should, arising on time, doing their chores and, generally, being obedient. Bheki's two roles are driving and flirting, where Munya, largely, just smiles benignly and keeps his counsel.
We leave Cape Town on a fine sunny day. Essentially the first day of a trip like this is a form of polyamorous  platonic flirting where everyone is trying to work out which if they can stand all the other people or if one or more of the punters will end up in a shallow grave somewhere in the Namibian desert.
Fortunately we find that there are no whining pains in the arse on our trip. However, the Evil Princess, Hannah, will, later, only just avoid an early death, since she chooses, to torment me for my incapacities, of which more in later parts of this trip blog